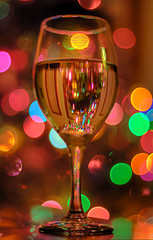 We're less than a week until Friday 12/14! What's that, you ask? Why, it's the day of my holiday wine class at the so-new-it's-not-even-open Astor Center! With only nine seats remaining, it's time to buy tickets before they're gone so you can swirl and spit (or not) seven great wines. Oh, and here are some more reasons why you should:
* It's more fun than sitting at home watching re-runs on TV during the writers' strike!
* Being able to know which end of the bottle to open the only prior wine knowledge needed!
* Robert Parker will make an appearance and I will thumb wrestle him!
* Get a gilt-edged, collectors' edition of Dr. Vino's holiday wine survival guide!
* Isiah Thomas will stop by and reveal his master plan of how the Knicks will become NBA champions this year!
* Find some excellent wines to give as gifts to your friends and co-workers–and buy them with a discount!
* Find out which wine is the perfect match for roaring fires and chestnuts!
* Discover the perfect wine pairing for the weather condition known as "wintry mix"!
* Meet fellow wine enthusiasts!
* Find out which vineyard Brangelina are buying together with Jennifer Aniston!
All right, some of these may be true and some may be totally made up. Stop by and find out the truth for yourself!
Buy tickets in advance here
Friday, Dec 14, 6:30 – 8:00 PM, 23 E. 4th Street (at Lafayette, above Astor Wine & Spirits)