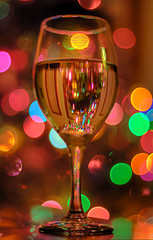 Friday 12/14, the wine world will change forever. OK, not really. But come and take my mini wine class then! (buy tickets) Here are some reasons why you should:
* With Colbert and Jon Stewart in re-runs and the stage hands on strike, what else is there to do?
* Being able to tell red from white is the only prior wine knowledge needed!
* Buy enough wine–with a discount–to be able to endure the relatives during the holidays!
* Find out which wine is the perfect match for Christmakwanzakuh!
* Taste seven great wines!
* Marvin Shanken will stop by and shave his beard before a live audience!
* Learn essential wine miscellany that you can use to impress people over eggnog at holiday parties!
* Be the first to check out the cool new space!
* Meet fellow wine lovers!
* The HHilton sisters will be there to lead the session in case I can't make it!
All right, some of these may be true and some may be totally made up. Stop by and find out the truth for yourself!
Buy tickets in advance here
Friday, Dec 14, 6:30 – 8:00 PM, 23 E. 4th Street (above Astor Wine & Spirits)