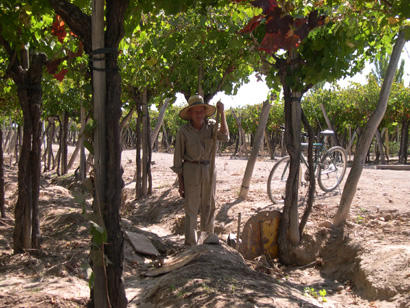 Where in the wine world is he? Add your thoughts in the comments below.
Correct responses (region and country) will be entered into a random drawing for the paperback edition of The Emperor of Wine, by Elin McCoy. This book is a new paperback and will ship directly from Amazon.com.
As a bonus, also post a caption for the photo and your name will be entered in the drawing twice. Comments must be posted by Monday Nov 26 to be eligible. Drawing happens Tuesday so use an email that you will have access to that day.