Following the controversy generated by a recent poll on this site about banning kids from wineries, we add another poll! But this one has content from you, dear readers, of this site! Grateful for all the photos, the hastily convened Kids At Wineries Committee surveyed the submissions and picked the top five–wait, top six with a late and provocative entry crossing the line! They were all very cute–well, except for that last one that the Committee included for diversity.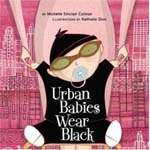 Unlike the previous poll, this one has prizes! A complete set of children books by Michelle, my wife, starting with Urban Babies Wear Black and running through the just-about-to-be released Winter Babies Wear Layers. Five books in all, with a black onesie, and a grape juice box thrown in for good measure, these prizes will go to the person who submitted the photo here with the most votes as of Sunday the 7th.
So without further ado, to the photos!
#1. From Damon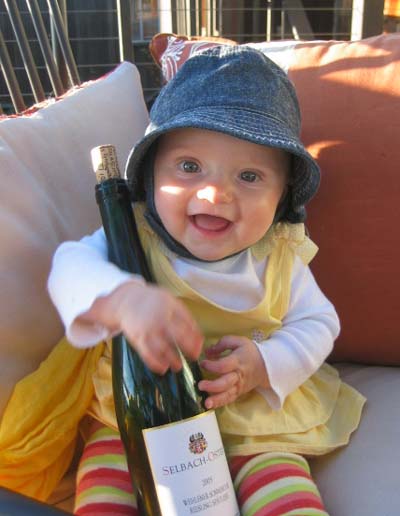 #2 From Alastair while at Craggy Range, Gimblett Gravels, New Zealand (note grape-stained fingertips!)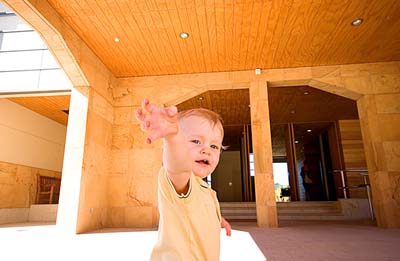 #3. From Josh, at his Capozzi Winery in Sonoma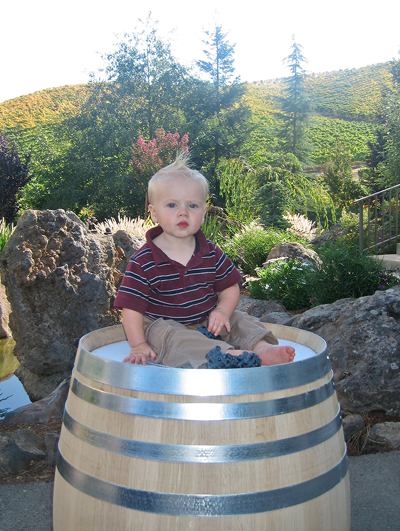 #4. From Amy, with kids foot-stomping Mourvedre last month at her La Gramière in the Rhone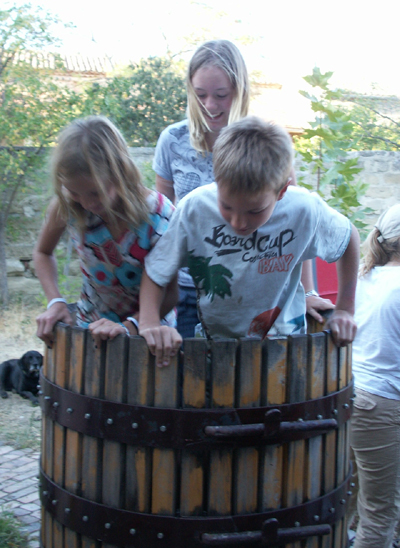 #5 From Elizabeth while at Ridge Vineyards, Santa Cruz Mountains (one lad eating 2007 grapes–Monte Bello?)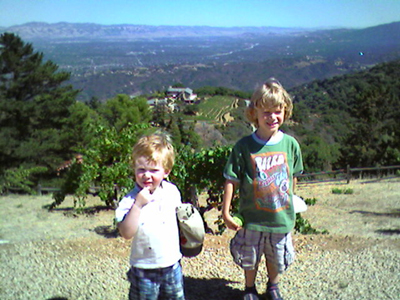 #6 from Mark, who may just have voted pro-banning in the original poll, while at Chateau Petrus?!??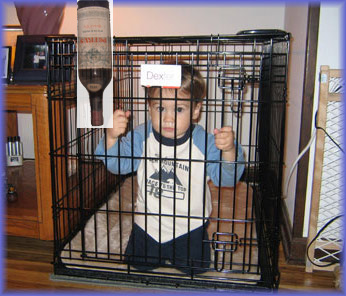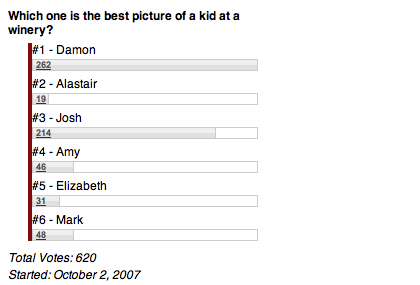 poll now closed
UPDATE 10/8: you can still vote, but for the purposes of the prize, Josh has been declared the winner with 47% of the votes cast! It was a very close race so thanks to all those who voted and to those who submitted pix.