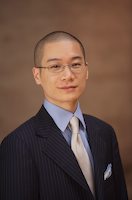 Is the world running out of Champagne? Such is what a panicked headline in the Guardian implied recently.
Indeed, Champagne is the most effervescent region in France, a winemaking country where practically every other region is affected by la crise viticole. Peter Liem, Senior Correspondent for Wine & Spirits magazine, is so interested in Champagne that he left New York earlier this year to move there. I caught up with him via email about what's happening on the ground. He talks in detail about the effects of the phenomenal demand for Champagne and offers his picks for reasonably priced bubbly here in the States–as well as ones only available in France.
Champagne is the only region in France unaffected by the current crisis. What's the craziest display of boom times that you've seen since you've been there?
It's true that the market for champagne is a bit different right now than for other French wines. I'm not sure I've really seen any ostentatious displays of wealth. There are new cellars, of course, and new equipment and all that. But the Champenois, like all winegrowers, tend to be very practical people. They understand that the market can go both ways.
Frédéric Cumenal, the director of Moet et Chandon, told the French newspaper Les Echos "Yields are at a maximum and we will soon have our backs to the wall."He then cited the fact that small growers are stockpiling up to 100 million bottles. Is this a sign that the small grower trend is so big now that it is hurting the negociants since so many growers can bottle their own grapes instead of selling them to the big houses?
The supply issue is one of the biggest concerns in the region right now, and it's going to have to be addressed soon, especially as the Champenois are chomping at the bit to expand in Asian markets like China and India. But I don't think that you can read Cumenal's statements as necessarily an expansion of the "small grower trend". What Cumenal is talking about is not that Grower X used to sell them grapes, and now he or she is bottling and selling their own wine instead, cutting into his supply. He's referring to a practice by some growers of stockpiling surplus wine in bottle, keeping it in their own cellars as a sort of "savings account" instead of selling the grapes to the négoce or selling the bottles sur latte (which is itself a despicable practice anyway). So I'm not sure that you can directly say, well, lots more people in NYC are buying grower champagne now, and that results in the big négociants getting fewer grapes. Who knows, this might be the case down the road, but right now it's a bit early for that.
[Buying sur latte is the practice of purchasing essentially finished wine — champagne that has undergone all the stages of production except for disgorgement — and selling it under your own label. It's been a more widespread practice than most people suspect, and the problem with it is that the consumer thinks that they're buying Brand X, when in reality Brand X didn't even really make the wine. They only purchased bottles from the cooperative or wherever, and slapped their label on it. The Union des Maisons de Champagne voted to ban this practice as of January 2004, so presumably it's no longer going on.]
Cumenal also cited supply unable to keep up with demand since grapes are limited to coming from the region. Now there's a new push to expand the boundaries of the Champagne appellation. Is this simply a commercial consideration that runs counter to the notion of terroir?
By simple mathematics, champagne is maxed out. There are about 35,000 hectares, each of which can produce roughly 10,000 bottles of wine, making a natural cap of around 350 million bottles. So if you want to increase your production, you've got two options: either raising the yield per hectare, or finding more hectares to plant in. Champagne's yields are already pretty high. Honestly, you really don't need ruthlessly low yields to make good wine here as you do in, say, Burgundy. But the idea of raising the limit again isn't exactly inspiring the idea of quality. So much of the focus has centered around the expansion of the appellation. Right now it's in a very nascent stage, so nobody wants to talk about it, understandably. It immediately raises all sorts of alarms among outsiders like us, because it does sound like it's promoting commerce at the expense of quality. But I actually don't think that it's such a bad idea.
Remember that before phylloxera, there were over 60,000 hectares of vines producing champagne. Sure, some of them were lousy, but it's entirely possible that there is more quality land that isn't currently being planted. You don't even have to look beyond the current outside boundaries of the region itself — we're not talking about encroaching on Belgium or Paris. There is still a lot of land within the heart of the Champagne region that isn't covered by vines. Oftentimes you can drive around and see a vineyard next to a field, followed by another vineyard and then another field. So the idea is, hey, maybe some of these fields could be pretty good. They could even be the same terroir, in fact. (Champagne's terroir is diverse, but since it hasn't been subjected to the same tectonic activity as in Burgundy, you don't always see such drastic variations from one parcel to the next.)
The question is, how do we safely expand the appellation. I think the CIVC is very conscientious, and while there's certainly a concern on the commercial side of things, there's an even stronger concern that the quality of champagne isn't diluted by this process. When the expansion happens (and I do think that it's when, not if), it will be very tightly controlled by the CIVC, and it won't be a sudden growth. They may authorize a few thousand more hectares, but it doesn't mean that everybody will all of a sudden be producing wine from them. We're more likely to see a parcel here, a parcel there, little trickles of land being doled out in a systematically controlled manner. Most people I've talked to, even at the elite levels of quality, are in favor of the expansion, and believe that quality can be preserved in the process. I think there's sufficient reason for optimism.
How popular is brut nature (or wines made without adding a sweet "dosage") right now among winemakers? Is the trend toward sweeter or drier would you say?
There's not really a simple answer. There's a certain sector of champagne where non-dosed wines are extremely popular right now. Many of them are very good, thanks to an increased focus on viticulture, and possibly global warming as well. But some of them are a bit imbalanced. The trend is definitely towards drier or even bone-dry wines among the hipster community, who see the reduction or the absence of dosage as just another component in natural winemaking. These are generally growers, usually younger, who are farming organically or biodynamically, avoiding chaptalization, picking at very mature levels, fermenting with natural yeasts, decreasing the use of sulfur, et cetera. (Think François Chidaine, Dard et Ribo or André Ostertag transplanted to Champagne and you'll understand what I'm talking about.) They're creating a whole new style of champagne, and it's going to be an increasingly more prominent one in the future. You either like it or you don't. (I do.) But this is hardly mainstream.
In the mainstream I'm not at all sure that there's a trend towards drier wines, and I still think that, very generally speaking, the dosage in the majority of champagnes is too high. AT THE SAME TIME (and this is important), I am not at all advocating that everyone begins making non-dosed wines, or even that they all cut their dosage in half. That would be even more disastrous. To me, after many tastings in which I've been able to see the same wine at different dosage levels, I've come to the conclusion that every wine has its own balance, and it's the goal of the winemaker to find that precise balance. One wine might achieve it at eight grams of sugar per liter, while another might reach it at two. Another might require ten, I don't know. Drier isn't automatically better, as most people tend to automatically assume. Also, dry wines don't age the same way, and much of the toasty complexity that we see in old champagne doesn't happen in the absence of dosage. (But that's another story.)
You might compare the whole non-dosé thing to trocken riesling in Germany — ten years ago the trocken craze resulted in everybody wanting to make absolutely dry wine, whether that particular wine should have been made dry or not. There were brilliant wines and there were absolutely undrinkable wines. Now there is still a great deal of trocken wine being made, but the overall quality is much higher, as people have figured out how to make better dry wine. I think there will be a similar evolution in dry champagne, and we'll see better and better examples in the future.
What is a champagne that you really like that sells for about $30 in the US? And for $50? And one we should look for in stores in France that isn't exported to the US?
At $30, it's worth exploring grower champagne. One grower I'd recommend is Agrapart (find this wine). The non-vintage 7 Crus is lively and delicious; the Cuvée Terroirs, which you can find for not much more than $30, is a step up in precision and complexity.
At $50, I adore Vilmart's Grand Cellier (find this wine). I love everything that Vilmart makes, and I think this is one of the truly elite houses of Champagne. The Grand Cellier isn't their basic NV, by the way — most Americans think it is because that's the one that we see, but it's actually a special selection.
In France, well… you'll just have to come to France. No, I'll tell you — look for the wines of Bertrand Gautherot, under the label Vouette et Sorbée (find this wine). Biodynamic pinot noir from the Aube, tiny production.