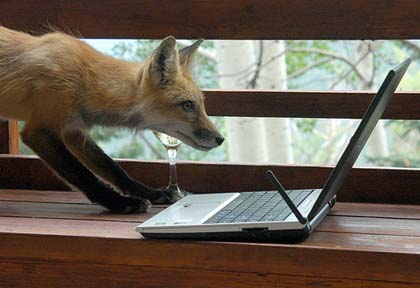 This week the New York Times ended their experiment with a pay subscription barrier on selected content ("Times Select")–yay, free content for all! Subscriptions had made the company $10 million a year but the thinking is that by making the "premium" content free to readers, the uptick in page views and associated advertising revenues will offset the loss of subscriptions. Even the Wall Street Journal, seen as the most successful online newspaper with $65 million in subscription revenue, is talking about giving out the content for free under the forthcoming Murdoch regime.
Some wine sites put their content behind subscription barriers, notably eRobertParker.com, WineSpectator.com, and JancisRobinson.com. The Wine Spectator also hits readers with ads after they have already paid, as did Times Select for that matter.
Are there enough ads out there to support wine sites? Should subscription-based wine sites go free? Have your say in the poll and the comments below.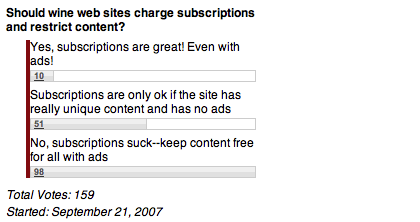 poll now closed
(image)