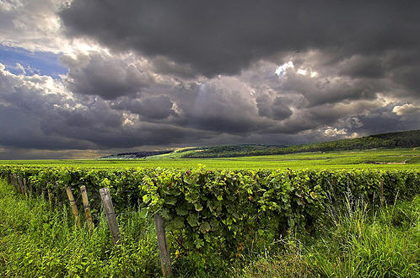 "We'll see who are the real biodynamic producers this year. If they're really biodynamic, this year they won't have any wine."
Such was the provocative statement a French wine insider told me last week. He was referring to the gray and damp vintage of 2007 in France. Time will tell.
The reason that it's tough for biodynamic producers is that various vine maladies can creep in with rain. Treating them with chemicals is fairly easy, treating them without chemicals, as is the wont of BioD producers, is very labor intensive–or impossible, as this guy was implying.
Related:
"Bordeaux vineyards lose 90% of crop as rain and rot threaten French harvests" [Decanter.com]
"Bordeaux 2007 in progress: weather" [Dr. V]
(image, with permission)