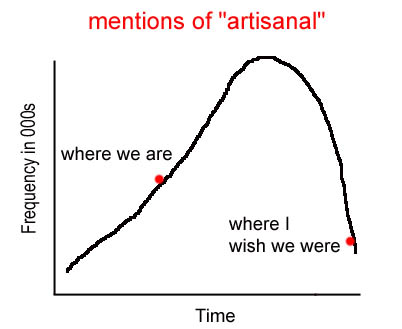 I was chatting with a friend the other day and somehow the crazy frequency of the word-du-jour, "artisanal," came up. As in, you know, hand-crafted, made with care instead of mass-production. David over Goliath. I'm all for the process. But the word? I'm done with it.
I have plotted the worldwide frequency of the term above, not just in wine, but all things precious and artsy-craftsy. We appear to have a long way to go before the term dies of overuse.
So what do you say–should artisanal be banned? Polls now open!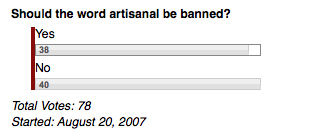 poll now closed
Note: the graph was hand-crafted.