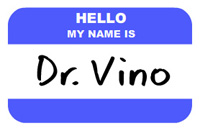 All right, people. Saddle up them ponies, we're going on a trip! Thanks to the lobbying from Neil, aka the Brooklynguy, our next meetup will be at Stonehome wine bar in Fort Greene, Brooklyn!
Stonehome has been racking up the accolades recently. Zagat NYC Nightlife says it is the #1 wine bar in NYC. NY Mag praised the outdoor space. All that sounds like we need to see the place for ourselves!
So next Thursday hop on a train to Brooklyn and savor a glass with fellow vino-philes in the latest of our series of meetups. Post a comment or drop me a line if you can make it since the folks at Stonehome would like a heads up on numbers. Hope to see you there!
When: 6:00 – 8:00 PM, Thursday July 26
Who: you – and feel free to bring a friend!
Where: Stonehome wine bar, 87 Lafayette Ave., Brooklyn, NY 11217. Map it!
How: G to Fulton; C to Lafayette; 2, 3, 4, 5, N, R, Q to Atlantic Ave, BAM/LIRR exit.