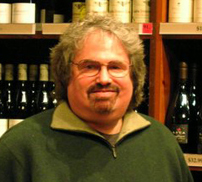 Jay Miller, critic at Robert Parker's Wine Advocate, entered the fray with a couple of comments yesterday. Since these postings received many reader comments initially, I thought I would flag his reactions for you here since sometimes new comments can get lost.
Here's the thread on grade inflation in wines. He comments about the trend and specifically discusses his recent reviews of Spanish wines, which included many high scores.
And here's another one when I met him and tasted some Argentine wines with him.
Here's a taste of his comment:
The palate fatigue argument, frankly, is total hogwash. The principal difficulty for amateurs is maintaining concentration, mental fatigue, not physical fatigue. Someone mentioned doing no more than 12 wines; that's 30 minutes work. You taste, you spit, you write a note, taste again, spit, add (or not to your note) and on to the next wine. When you've had practice doing this, it's simply not difficult.
But he concludes with this compliment: "Anyway, I like this site. I'll try to get back more often." Always welcome!