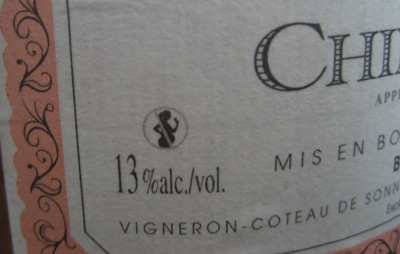 Imagine my surprise the other evening when that I thought that through the rosé blur I saw a naked woman on the label. Was this one of those subliminal messaging ads? No. There she was, in silhouette on the label of Domaine Bernard Baudry Chinon rose 2006, and about nine months pregnant. And she was tossing back some wine. And that had a big line through it.
Would this wine make you infertile? Oh no. The penny dropped. This was some illustrated warning against drinking wine while pregnant!
Funny that it was a wine from France of all places, not the America, the land of the free and the Surgeon General.
And to top off the odd juxtaposition, I was chatting with a pregnant woman the other day in New York who had just had a prolonged amniocentesis. She said that the doctor had told her to go home and have a glass of wine to relax. And no, she wasn't Rachel Weisz.
Wow, American doctors recommending wine. French wine makers posting warnings. Talk about changing attitudes to wine!