The hardest thing—but perhaps more sought-after than a Lafite—is a list of good, interesting and affordable wines, for parties or for dinner Sunday to Thursday or even all week long. Here's my latest list, arranged not by preference, but by style, from lightest to fullest in white and red.
Why is it only a list of nine wines under $10 instead of the usual ten under ten? Because I'm grumpy. It's increasingly difficult to find good wines with character under ten dollars. Blame part of it on the weak dollar (though my list here is heavy on eurozone wines), blame it on producer greed–they're all just excuses! Good wines, easy on the palate and on the wallet are what consumers want. Sure, there are lots of great wines for $12-$15 and many more from $15 – 20, but these are out of reach for a lot of people to have with dinner on a given Tuesday. Producers take note of this market opening, ready to be filled! Meanwhile, we can fill up our wine storage areas with this value vino.
Whites

Muscadet Sur Lie, Hautes Noelles. $9.99 (find this wine)
This muscadet is great for oysters. Don't you get tired of people saying that? I do. I have oysters once every five years and this wine is too good to wait that long between bottles. The "sur lie" aging gives this muscadet a richer mouthfeel but it still has the characteristic crsip acidity, faint melon note, and gentle briney quality. Fire it up with grilled seafood on the deck. (Importer: H2Vino, Michael Skurnik)
Vina Sila, Naia, Verdejo, Rueda (Spain), 2005. $10 (find this wine)
This is a classic summer wine from a grape you may never have heard of: verdejo. Fresh citrus notes, though not as much acidity as a kiwi sauvignon blanc, notes of honeysuckle and white flowers make this wine a great one as a warm-up (with light, salty appetizers) or as a cool down (poolside).
Creta Olympias, Vilana, Crete 2006, $10. (find this wine)
Vilana is usually a ho-hum wine that is churned out from the most recent vintage. However, in a recent tasting of this off-the beaten-path variety, I found a few that were recommendable with this being the most affordable. With delicate white flower aromas, the wine had a certain lush mouthfeel, with pleasant minerally verve. This wine + Greek salad + outside under umbrella on a sunny day = life is good.
Rosé
Domaine Houchart, Cotes de Provence rose, 2006, $9. (find this wine)
This dark, vibrant, and dry rose has notes of strawberry and watermelon. The lively acidity makes it a great food pairing. While I think that rosé should be less than $10 a bottle to be lots of fun I might be tempted to pay $12 for the Domaine Sorin. But this blend of Grenache, Syrah, Cinsault, Cabernet Sauvignon, Mourvèdre gets the job done on the deck in the summer.
Reds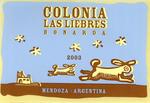 Bodegas las Hormigas, Colonia las Liebres, bonarda, Mendoza (Argentina). 2006. $4.49 (find this wine)
This ridiculously priced bargain is one to buy with both hands. This surprisingly light and lively, unfiltered old-vine bonarda from importer Marco de Grazia's project in Mendoza. It's now our house burrito wine.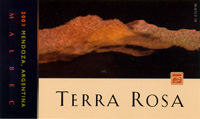 Terra Rosa, Malbec Mendoza (Argentina), 2004. $10 (find this wine)
This is a fascinating wine of the global era: Patrick Campbell of Sonoma buys the fruit from local growers in Mendoza, makes the wine on location, then ships it back to California for bottling and an admirably reduced carbon footprint. The cost-savings results in a wine of character, with good fruit and a pleasant and unusual level of acidity, at a very reasonable price. It calls out for grilled meat.
Castaño, Hécula, monastrell, Yecla (Spain), 2004 $9. (find this wine)
I poured this wine recently at a tasting and people thought it was a $30 wine. It has the wonderful mourvedre game quality on the nose, and serious but not aggressive tannins on the finish. I actually came across a bottle of the 2001 of this wine in the Dr. Vino Cellar recently (originally purchased for $7—inflation!) and it was among the most rewarding $7 bottles of wine I have ever had. I'll throw some more of this one in the cellar and check back in a few years. Try it now with game or sausage.
Castillo de Jumilla, monastrell, Yecla (Spain). 2006. $9. (find this wine)
Given what I just wrote about how I feel about young monastrell, I wasn't planning on being wowed by this freshly squeezed 06. But I was. It's a gobs-of-fruit, beef-drippings kind of wine but with a pleasing lushness. According to the wine's importer, there are only a few hundred cases of this excellent BBQ companion wine available.
Trentadue, Old Patch Red, Sonoma, 2004, $8. (find this wine)
California Zinfandel has sadly seen prices escalate: consider this one greed relief. Fans of big reds will find this a gulpable bargain with hints of dark fruits and faint spice. The biggest plus here is that—unlike some of the other wines on this list—the wine has broader availability.