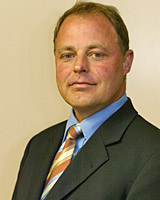 Craig Foss is madder than hell. And who has caught the ire of this New Zealander? The Times of London, for running a table suggesting that British wine consumers could switch from New Zealand wines to French wine to reduce their carbon footprint.
The Times had the audacity to reproduce a table from the new book The Low Carbon Diet by Polly Ghazi and Rachel Lewis. In it, the authors suggest that such a wine switch would reduce carbon usage by 0.068kg/bottle. That's in an overall annual diet of 10,000 kg of carbon consumption.
Why should the world care if Craig Foss is mad? He's New Zealand's opposition National Party horticultural spokesman, people! Do try to keep up.
So let's help Foss channel his anger correctly:
1. Get mad at Ghazi and Lewis first, then the Times.
2. While Brits may care about the carbon footprint, British wine drinkers don't really care about it (yet). Heck, they don't even care about organic and biodynamic according to a recent study. Maybe focus on that shade of green instead of transport.
3. Don't get mad, get even. The fact is, New Zealand is always going to be a long boat ride (note: not air) from the UK. So how about making a push for kiwi growers to all become sustainable and swear off synthetic fertilizers and pesticides? That would make the long sea voyage a wash. Now that's something eco-conscious wine drinkers could raise a glass to (once they become eco-conscious, that is–see point two).
"Carbon footprint puts boot into wine" [NZ Herald]
"Low carbon diet masterplan" [The Times UK, pdf]