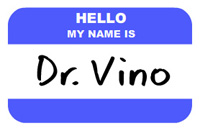 Chicago. Good weather. What could be better? How about a meetup on May 11?
I'll be in town and look forward to meeting anybody who can make it. We can try wines by the glass (or any bottle from the shop with a $15 corkage fee–or "chill out" fee as they call it) together at the newish and hipster Juicy Wine Co. They have charcuterie and cheeses available.
The meetup is simply a chance to meet in the real world, off the internet, with wine enthusiasts, in particular, readers of this site and people who've taken my wine classes at the U of C. There's no charge other than what you order at the bar. Consider it a happy hour. Or two.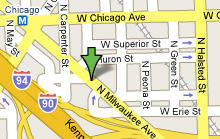 So get your weekend started with fellow vino-philes! Post a comment or drop me a line at tyler [at] drvino [dot] com if you can make it. I look forward to seeing you there!
When: Friday, May 11, 5:30 – 7:30 PM
Where: Juicy Wine Company, 694 N. Milwaukee Ave. (bet Chicago and Erie)
Who: you – and feel free to bring a friend!