With 44 million tourists expected in the Big Apple this year, not everybody can fit into the Met or go up the Empire State Building. Some might just want to do some wine tourism. So here is a suggested itinerary for 36 hours in…New York City for wine lovers!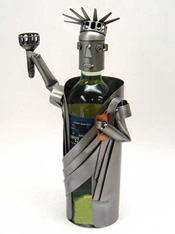 You arrive from the airport late Friday afternoon. Because few hotels offer us wine lovers anything distinctive, you can roll the dice with Priceline. In this scenario, our home for two nights will be…The Pod on E. 51st Street. Remodeled recently, it now targets the "stylish and spendthrifty traveler" so sounds good. And thanks to Priceline, you scored it for under $200–more to deploy on the wine budget!
Drop off your bags and head up or down. The rooftop area has a bar; on the ground floor is Le Bateau Ivre, a good little bistro/bar to get your evening started on a wine note.

Then head down to 20th street to dinner at a vaunted wine destination, Veritas. If you want to keep the vino flowing before getting there, drop by Moore Brothers wine shop on the same side of the street. With the store constantly cooled to 60-some degrees, and bottles always open for free sampling in the rear of the store.
Then it's off to dinner at Veritas. Ask one of the sommeliers to help you navigate the wine list and choose from one of the 100,000 bottle inventory. Prix-fixe menu of New American cuisine is $76–how much you spend on wine is up to you.
If you aren't too weary from your encounter with the TSA on this travel day, an optional stop afterward is Flute champagne bar across the street.
Saturday morning: no rest for the winey! It's up bright and early to pick up your paddle and start bidding at auction! Acker, Merrall regularly holds auctions on Saturday mornings at the venerable wine restaurant Cru (190 page wine list). You can browse the catalogue and bid or just soak up the 70-lot-an-hour pace and enjoy the yummy (free) coffee.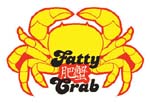 Next up, lunch at Fatty Crab in the West Village. Try some of the excellent noodles, crispy pork, skate panggang skate with the well-crafted, concise wine list.
Then it's down to pick up some wines for dinner in Tribeca. Chambers Street Wines is a great neighborhood wine shop that specializes in the Loire, Champagne and other wines from boutique producers. The staff will help walk you through some great options for your dinner.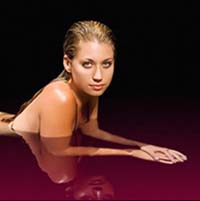 All right, you said you want some rest? Well stroll over to Delluva day spa and soak up the wine with their "vinotherapy." If there's one thing us wine lovers like besides drinking wine, it's bathing in it–right?!? Well, maybe not. But you probably need to put your feet up so why not let someone rub grape waste into you while your doing it.
Then it's back uptown to Crush Wine Co. a cutting-edge wine store. If you come from a part of the world that doesn't have exciting wine stores, Crush will knock your socks off. The backlit, serpentine wall display that holds the bottles horizontally will have you shuffling down its entire 60-ft length with your head tilted to one side. Be sure to go in the "cube" of fine wines at the back of the store. A great selection will yield some (more) great wines for dinner and to bring home in your checked baggage.
Stroll back to the Pod to put your spruce up for heading out. This time, shopping, as well as eating and drinking!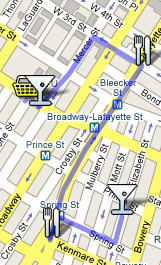 First stop: Moss design in SoHo, a cool store for original and hard-to-find stemware and decanters. However, unless in on the Google IPO, it may be more window shopping than shopping shopping. Purchases can be shipped for your hands-free attack on the evening.
So head around the corner to Centovini, where you can try out custom wine glasses from Moss as they are meant to be–full of wine. This newish, hipster wine bar (and stealth restaurant) specializes in the wines of Italy and has tasty choices of small bites and wines by the glass ranging from $9 – $25. Dr. Vino pick: Lini lambrusco with some of the cured meats.
Then walk or hop in a cab for a short ride to your reservation at Five Points. What?!? wine lovers might exclaim–Five Points is not known a great wine list! The wine list is perfectly acceptable but that's not the reason it is on the itinerary–instead it's the wine-friendly, solid food at reasonable prices and the gentle $15 per bottle corkage fee. So get out the great wines that you have been collected all around town today (the ones you won't be bring home with you). Order a la carte but say no to dessert.
Stamina, people! It's off to room4dessert to try the molecular gastronomy desserts of William Goldfarb. If you never thought a JL Chave St. Joseph would go with a dessert platter called "voyage to India" with chocolate, chai parfait, and coconut cream, now's your chance.
If you are still going strong, then walk to the Monday Room, through the restaurant Public. The wines are great and there are only seven tables making for an intimate final destination. It's the best wine bar nobody's ever heard of. Open til 1 AM.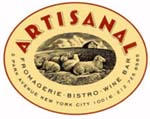 Sunday morning: I'm not a huge fan of brunch in general but heading to Artisanal will put you in a good mood for the trip home thanks to the extensive wines by the glass options and great bistro atmosphere. It opens at 11AM and has a la carte and prix fixe options. And you can always get some cheese to take home.
Hopefully you've had a great time visiting winey NYC. Come back again and I'll set up another itinerary for you since this is just one of many fun itineraries…
References:
The Pod, 230 E 51st St., bet 2nd & 3rd Aves
Le Bateau Ivre, 230 E 51st St. (map it)
Moore Brothers, 33 E. 20th Street (map it)
Veritas, 43 E 20th Street, New York, NY 10003
Cru, 24 5th Ave, New York, 10011
Fatty Crab, 643 Hudson Street, New York, NY 10014
Chambers St Wines, 160 Chambers Street, (map it)
Delluva Day Spa, 152 Franklin St, New York, NY 100013
Crush Wine Co, 153 E 57th (bet 3rd & Lex) (map it)
Moss, 146 Greene St, New York, 10012
Centovini, 25 W Houston St, New York, NY 10012
Five Points, 31 Great Jones St., New York, NY 10012
Room4dessert, 17 Cleveland Pl (near Lafayette & Kenmare)
Monday Room, 210 Elizabeth St., nr. Prince St. (map it)
Artisanal, 2 Park Ave (entrance on 32rd St.)
My map of NYC wine shops and NYC wine bars