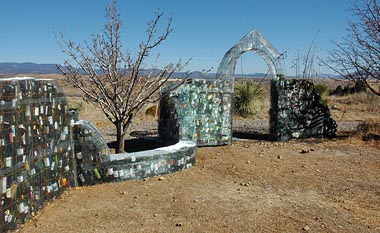 What do YOU do with your empty wine bottles? I lament the demise of my local recycling every time I chuck mine into the trash.
But Peter Little in Western Australia has found a way of taking recycling into his own hands–he's building a house out of empties. 13,500 used wine bottles to be precise. He's filling them up with water since he claims that will provide insulation. "Water is probably, I think one of the miracle building materials of this century which nobody is using," he told ABC News online. "From our point of view it can store more energy, heat or cool than any material we know."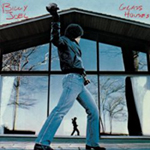 So let's see, at a rate of one a day, it would take 37 years to drink that many bottles! Hopefully he was able to collect some from local restaurants to speed up the process!
Via Josh at Pinotblogger we now have the above picture of the Little house and links to other bottle houses. I'd bet their occupants don't throw stones.