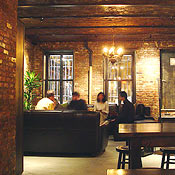 Reminder: the third installment of our NYC wine bar crawl will take place tomorrow! Come one, come all to Jadis on the Lower East Side.
See the original post here.
As a reminder, I'll be buying a glass of wine for the person who comes from the farthest away! So even if you're just visiting NYC, why not stop by for some vino?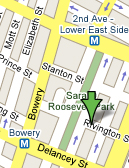 When: March 8, 6 PM – 8ish.
Where: Jadis, 42 Rivington (map it)
How: F, V at 2nd Ave; J at Bowery; 6 at Spring St.; taxi
Review: Jadis [NY Mag]
on the web: Jadisnyc.com
tags: wine | NYC wine bars