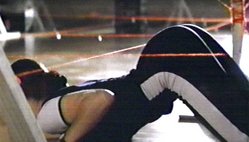 The plot thickens! First, $500,000 of rare Bordeaux goes missing from a restaurant in Sweden last August. "Only 600 bottles of the best wine were stolen. They did not take any of the cheaper wines. They were real professionals," Lars Fagerlund, restaurant manager, told decanter.com.
Then in late December, the "big wine caper" took place in the well-heeled enclave of Atherton, California. Thieves cracked the electronic code and stole 450 super-premium bottles of wine. The New York Times wrote that "There was no sign of forced entry, indicating the possibility of an inside job…The perpetrator had a discerning palate, leaving behind lesser vintages. The average bottle stolen was reported to be worth $222."
Now news is coming out of Bordeaux of yet another heist. "Over €600,000 of first growth and other top Bordeaux wines have been stolen from one of France's oldest negociant houses in a heist which bears all the hallmarks of an inside job," reports decanter.com.
Wow, international intrigue, precious wine, savvy thieves–someone had better alert a screen writer and Catherine Zeta-Jones! THIS is the wine screenplay they have been waiting for! (Sorry, Russell Crowe)
tags: wine | wine collecting