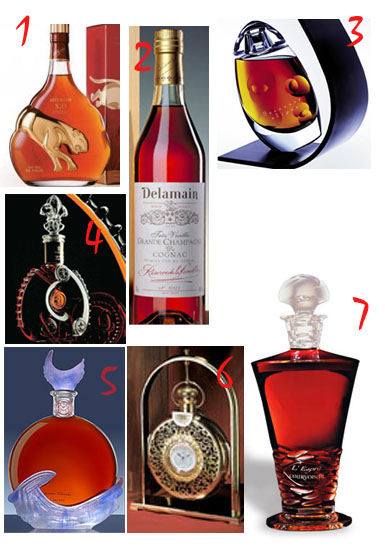 Cognac bottles come in all shapes and sizes. In fact the relatively new Cognac Museum has a whole room dedicated to their historical evolution. Some look like wine bottles while others look more like perfume bottles.
In this assortment of bottles, which one do you think is the most expensive? And the least expensive? And how about your faves? Have your say in the comments!
In a future post, I'll tell you what's what–and how much.
tags: cognac | bottle design