When you're giving a gift this holiday season–or any time of year, actually–you want it to scream class. Unless, of course, you are giving it to insufferable relatives when you'd probably opt for quantity over quality.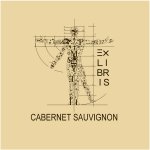 Here is a list of a few reds that will impress the most distraught holiday hosts. They have three things in common in order to qualify: great presentation value (bonus points for heavy glass); great taste that is way above their actual price; and under $20 retail.
Ex Libris, Cabernet Sauvignon, Washington State. $15. find this wine
Bottle: heavy! Cabernet: classy! I really have no idea why this wine is priced so low (I found some for $13)–perhaps it is the Washington State discount? Whatever it is, seize it now and give in abundance. I have a half a case already. Fans of the Da Vinci code will especially like this wine because of the label.

Blue Franc, Shooting Star, Washington $12 find this wine
Who would ever think about marketing a wine from a grape called Lemburger? Sounds awfully cheese-like. Well, Jed Steele has taken on this Herculean task with aplomb. Lemburger is also known as Blaufrankisch in Austria so he played off that and designed a handsome label with an old 50-franc bill–you remember, the blue one? Nice bottle, beautiful label. The slightly unusual aromas of forest floor make this perfect for the artsy host who likes to venture off the beaten path.
Drouhin, Moulin-a-Vent, 2005. $16 find this wine
Gamay was such a threat to pinot noir that Phillip the Bold banned it from Burgundy in 1395. Scoop up some of this food-friendly red that hails from Beaujolais, the poor man's Burgundy. I recently had this in a restaurant where it worked very well with seared tuna but this versatile wine would do well with ham and sides at a feast too. Bring this one to your uncle who reminisces about wines that don't hit you over the head with alcohol and tannin.
Clos de los Siete, Val de Uco, (Argentina), 2004. $15find this wine
The elegant, understated label with its seven point star (there were seven founding partners of the winery, including Michel Rolland) and heavy bottle help this mostly malbec blend pack a punch–both as a gift and in the glass. Do NOT give this to your elderly uncle who is used to drinking claret.
Montesecondo, IGT Toscana rosso. 2004 $14 find this wine
Great whimsical label with a toad (prince?) and a crown. The story here is that the producer was ready to age the wine in barrel but stopped and aged it in stainless steel tank instead. The action resulted in a wine too light in color to carry the Chianti DOC but the wine in the bottle is a star, with surprisingly vigorous tannins. 13.5% alcohol.



Chateau de la Bourree, Cotes de Castillon, 2003. $14 find this wine
This label has gold print and lots of grand words and medals on the label. Of course producers can use this to try to hype up completely mediocre wines. But in this case, the La Bourree delivers once you pull the cork as well with an alluring balance of fruit, acidity and tannin.
Chateau de Cadillac, Bordeaux Superieur, 2005 $10 find this wine
producer pain does not always equal consumer gain. But many producers in the humble appellation Bordeaux Superieur have fallen on hard times. I don't know the backstory at Ch. Cadillac, but a nice label, solid notes of Bordeaux make this one perfect for your Caddy-driving uncle in Florida.
And, lest we forget…
Tres Picos, old vine grenache, Borja, Spain, 2004. $12 find this wine
I served this wine at a wine tasting party for my mom's 65th birthday recently. This was one of the popular favorites there. It costs $12 but tastes like $25 or more. This grenache comes from old vines (I called them senior citizen vines for my mom and her friends) and has wonderful berry notes combined with faint sweet notes and a light pepper on the finish. It is a value knockout. And you probably could knock somebody out with the extremely heavy bottle. Bonus gift points for that.
Related: "The best affordable wines you'll never have this Thanksgiving" [Dr. V]
tags: wine | wine gifts