Do you travel with wine? I did recently. And according to today's NYT, there are a lot of wine professionals who do.
As if the Global War on Toiletries weren't cramping our style enough by prohibiting us from carrying cabernet in the aircraft, now it is surfacing that United may be preventing wine from being checked in the hold.
According to a thread on Flyertalk, one passenger was denied checking wine in his luggage at the Los Angeles airport, LAX. The traveler put a "fragile" sticker on his bag and the staffer checking him in (wait, they have people doing that at LAX?) asked him why, he said he was taking a nice wine to a friend's wedding. No go said the staffer. "She just started shaking her head and informed me that if UA "knows" that you are checking wine, they must ask you to remove the wine from your suitcase," he wrote.
The traveler chucked the $90 cab in the trash. He must have decided not to chug it like this guy.
United, what are we supposed to do? Even though it doesn't appear to be your official policy, this inconsistency is bad. Vintage variation? Fine, we can live with that. But travel policy variation? Nope. I'm putting you on notice, United Airlines!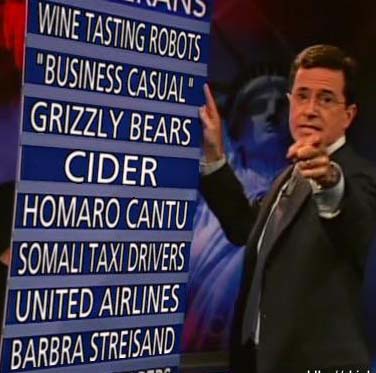 Thanks for the tip, Mark at Upgrade: Travel Better!
Related: "Who's threatening us now: Homaro Cantu!" [Dr. V]