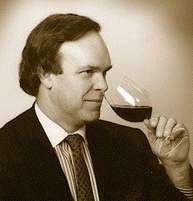 Succession planning is hard to do. Any charismatic figure wonders what will happen after the sun sets on his or her day. Some can't work out what to do: Castro is leaning on his brother Raul–literally. And some don't give a rip what comes next: Louis XV assumed the philosophy "apres moi le deluge." From countries to corporations, replacing strong leaders can be a tough chore.
Robert Parker, the most powerful critic in the wine world, has been pulling back. He is approaching 60 and–come on–he can't go on tasting 10,000 wines a year forever. As a result, he has pared back the regions that he reviews to his favorites, retaining Bordeaux, the Rhone, California, Australia and Spain for himself while parceling out other areas. Last year one commentator seized on this evidence and more to make the provocative case that Parker's influence was on the decline.
But Parker's succession plan just walked out the door: Pierre-Antoine Rovani is leaving. [eRP] Rovani writes:
The longstanding plan was that I was the "heir apparent," a plan Bob offered to make official earlier this year with an extraordinarily generous offer, one I did not sign.

In short, I am leaving what most would consider the dream job. For the past decade I have been well paid to work with superb individuals for whom I have nothing but admiration, affection, and respect. My job was to taste wine and report my opinions. I was paid to taste something I love passionately and then give my opinion, nirvana for someone as opinionated as me! Lastly, my future at The Wine Advocate was bright.
He won't say exactly what he will be doing but the solitary life of the critic led him and perhaps "I missed my constant contact with people and the adrenaline rush of making 'the deal.'" Hmm, maybe Bob's offer wasn't so generous after all? Or maybe he had tasted one too many hedonistic fruit bombs.
Parker plucked Rovani from the aisles of Macarthur's in Washington DC to become his associate in 1996. Rovani later came to review many regions including Burgundy, Oregon, Washington, the Loire, the south of France, and Latin America among others. Parker later hired other regional specialists David Schildknecht for Teutonic wines and Daniel Thomases for some Italian wines. The Wine Advocate, Parker's publication for the past 30 years, assumed more of the look of a collaborative endeavor.
Giving a sense of an end of an era and a plan succession plan gone wrong, Daniel Thomases will also be leaving according to Howard Goldberg, writing on Decanter.com. The article states that Parker will announce the replacement of two tasters soon.
But will the scores be the same? Consistency is the key for the 100 point numerical rating system that Parker developed. Given his disdain for tasting notes by committee ("the most insipid and often the most misleading") how can readers of the Wine Advocate be assured that the next reviewer of Burgundy will have the same palate and thus provide consistency in scoring? Difficult issues for the man in Monkton, MD to confront. It will be very tough to pick the right person with enough credibility and independence to fill the void. It will spell the difference for the Parker empire between a dynasty and a deluge.
UPDATE: speculation is running rampant on the Robert Parker bulletin boards. Many are advocating the most frequent participants there; others suggest English critics; and some dare to state that the bottom-up board itself will replace the top-down critic.