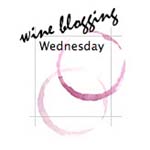 Diversity reigns supreme in this edition of Wine Blogging Wednesday. This February, I challenged bloggers to find a "wine shop that feels the love" and the 35 bloggers who participated from 3 continents showed that there's plenty of love to go round.
One blogger traveled an hour to check out another city; someone else visited a cult shop actually in a private residence; another went to a new franchise of a growing national chain; and several people went to their corner shops. Thanks to all the bloggers who participated! If you don't have a blog but feel passionately about a shop, feel free to add your thoughts to the comments section…I organized the tour geographically, starting in the Seattle, farthest from me in New York. If you want links or details on the shops themselves, click though to the page with the blogger's review. Cheers,
Tyler
Kate at Accidental Hedonist blogs from Seattle but says that she's buying lots of wine on the web. Her favorite new shopping device is actually wine-searcher, which can sort internet vendors by price.
The new blog Jiggledy Snort blogs about Purple Smile Wines, a brick and mortar shop in Bellingham, WA where she found some wines of Jorge Ordonez at a free Saturday tasting. However, JS is also dissatisfied with the prices at the local shops and actually buys wines from the Bottle Barn in Sonoma since they are cheaper—including shipping.
Esquin Wine Merchants is the Culinary Fool's favorite wine store in Seattle—but not by much. The wide variety of wines available there edges it just ahead of Pete's, who has a more knowledgeable staff in her opinion. But they're both worth checking out she writes.
Down the light rail line from Portland, Sound and Fury blog takes a trip to Renaissance Wine and Cigars in the planned community of Orenco Station. This is the shop that turned this blogger on to wine and specializes in the wines of Oregon.
Bottle Barn in Santa Rosa gets another vote, this time from Jack and Joanne at Fork & Bottle. Ben, the wine buyer/general manager, selected a 2004 Lutea Pinot Noir Russian River Valley for F&B to drink. It was good – and only 125 cases made. A bargain at $23.
Global warming is unlikely to send us into another Ice Age, but if Derrick were in charge, we would be entering the Age of Riesling. In fact, that is the name of the unusual and exceptional shop–run out of Bill Mayer's home—-that Derrick visited in North Berkeley. The newsletters from the shop are "treasures." Be sure to find out more about this connoisseur's shop.
Sam of Becks and Posh visited K&L Wine Merchants in SF and picked up some value vino for her Slow Mediterranean Cooking class (mm sounds good): Segura Viudas Cava brut and 2003 D'Angelo Aglianico Sacravite
M. Lewinski ("no relation," he says), a new blogger and first-time WBWer, also enjoys K&L, especially for the imports, variety and informative web site. He tried the 2000 "Santa Cruz Mountains" Pinot Noir for $15.
Catherine of Purple Liquid went to Burlingame, CA Weimax to see the charismatic owner Gerald, who sadly was absent. But she got Gerald's tasting note for the wine she bought printed on her receipt! (the wine was a 2004 Morgon Vieilles Vignes Domaine Raymond Bouland)
A whole shop of wines around $10? Jathan of Wine Expression visits Odd Lots in Albany, CA and finds just that. Despite his apprehensions about inexpensive French wines, he tried a Viognier and a Kiwi Pinot Noir (2004 Lake Challace Pinot Noir Malborough, New Zealand) on the recommendation of the owner. He thought the Pinot was only work 84/100 points so we'll have to stay tuned to his site to see if the Viognier fared better.
Pim of Chez Pim goes (moves?) to Santa Cruz to visit Soif Wine Bar and Merchant locally known as the Bonny Doon Alumni Association. Co-owners Patrice Boyle and Hugh Weiler, both formerly with Bonny Doon, now have about 350 "small production, terroir driven wines from producers who preserve the traditional and sustainable wine making techniques."
Even though San Diego has an embarrassment of good wine shops according to Mike at Shiraz blog, he opts for Vintage Wines for their free tastings and friendly staff—and great Aussie wines of course!
Are you ever in Tucson, AZ? New blogger Joe at the FatManSpeaketh bypasses the local Trader Joe's for this assignment in favor of two other shops. The witty 58 Degrees and Holding is a hybrid wine shop/wine bar/storage facility that has many fine wines—Joe tired a flight of three wines called the "fruit explosion" at the wine bar. He a also visited Plaza Liquors and liked the staff picks—as well as the beer selection.
Chas of Wine Tastings blogs from Austin Texas about Vino 100, a locally-owned shop that boasts 100 wines under $25—-as well as great classes and tastings.
Chad at the handsome new blog, BottleRoom, blogs about a new shop in Orlando. WineStyles is the latest in a growing national chain of wine franchises that keeps a small selection of wines, arranged by style. Chad liked the shop a lot – especially free tastings! He also purchased the 03 Lyeth Meritage and gave that a thumbs up too.
Jerry at Winewaves writes about the 10,000 sq ft Turkey Creek Wine and Spirits in Knoxville, TN. He posts lots of photos of the store, and likes their displays and prices—especially for TN, which has high taxes and doesn't allow chains.
Jens, blogger and owner of the retail shop Cincinnati Wine Warehouse, hit the road for this assignment and met up with Mark of Uncorked! in Dayton, OH on a Friday night. What wild trip! They hit Arrow Wines and Spirits, Jay's Kitchen Door, which sells wine on the weekends, and saw the owner of The Little Shop playing in a band. In vino friendship. Be sure to check out Jens' road diary.
Sugeneris, a blogger from Minneapolis, visits Solo Vino. "Coming on the heels of our Paris vacation, I wanted a wine that would transport me back to Burgundy. Not only did he have just the thing, but he was able to identify the unique flavors that I had been grasping at when trying to describe the wines I enjoyed during our trip."
Tim of Winecast also visited Solo Vino for a podcast and a posting–and snapped some nice pics!
Lynne, an energy economics blogger at Knowledge Problem, took time away from analyzing the latest developments of oil and wind power markets, to visit Howard's Wine Cellar on Belmont in Chicago. She says that despite its small size, the shop has a great selection particuarly of Burgundies and older vintage wines–as well as wines for everyday drinking. "Great wine, great value, great service," Lynne writes.
Kit at Mango and Ginger comes to WBW for the first time by exploring the shops of Baltimore. She rejects a couple of good ones to land at Wells Discount Liquors, her pick for this assignment.
Allan at the Cellarblog blogs about Leesburg Vintner, a corner shop open since 1988 in Leesburg Virginia. "Cozy, nothing fancy," knowledgeable staff and lots of Virginia wines.
The WeekendWino points us to The Tasting Room with its 27 ft long copper tasting bar on Seneca Lake, NY. Sadly though, it's seasonal and not open again until the spring.
The blogger at Cookin' in the 'Cuse loved the theme–but just wrote up her favorite shop in Syracuse in December. So she strikes out for Limestone Liquors in nearby Manlius, NY and loves it! She tried the 2003 Karl Erbes Urziger Wurzgarten Riesling-Kabinett.
Lenn was dissatisfied with his local options, so he hit the road. But unlike Jens who got in his car, Lenn dreamed about what it would be like to have a shop like Moore Brothers in Pennsauken, NJ closer to him since their "passion for wine oozes from their very pours" (haha), the whole shop is chilled to 55 degrees, and they have an excellent selection. Then he awoke from his reverie to the announcement that they are opening a shop in Manhattan! When he was last there, he tried the "spectacular" 2001 Wein & Sektgut Thielen Merlen Fettgarten Riesling Spatlese at their recommendation.
Serge the Concierge tries Amanti Vino in Montclair, NJ, which he writes has a striking design, including chandeliers made of wine bottles. He tried two wines at Sharon, the shop owner's receommendation: Paul Blanck Pinot Blanc, Alsace (2004), and the Villa Carafa: Zine, Aglianaco (2002)
Jon of amuse-bouche is happy to have landed so well in his return to NYC—well meaning that he lives near Chambers Street Wines, home base for many of the city's "winerati." This is a shop that isn't only competent—the owners are on a mission as their labor is also their love.
After having previously reviewed New York City's excellent Crush Wine Co with their 73 foot undulating display wall and the great neighborhood shop Big Nose Full Body—as well as compiling an annotated map of NYC wine shops—I ventured out of the city to see what I could find. Fountainhead Wines in Bedford Hills, NY (and in Norwalk CT) is run by four wine enthusiasts and their passion shows in the shop with a good selection and no shelf talkers!
The rest of the world
With two supermarket chains dominating wine retailing Down Under, Cam at Appellation Australia visits the independent bottle shop, Annandale Cellars. Cam trusts the staff's "outstanding service" in selecting from their small, handpicked selection of Australian boutique wines.
"Support diversity" in wine retailing Ed at Tomatom echoes about the Australian wine scene and he visits Cloudwine Cellars in Melbourne. "No factory made wines are sold in this place," Ed writes and reaches for the $18AUD Dominique Portent Fontaine Rosé 2005 from the Yarra Valley
First time WBWers Per and Britt Karlsson blog from Paris about two of their favorite shops, Lavinia, a shop with 6000 different wines in stock, and Arômes et Cépages, a small shop specializing in organic and biodynamic wines. If you haven't visited their blog/site before, they have excellent photos!
The UK market has many specialty shops both online and bricks and mortar and Andy at Spittoon.biz decided to visit the much lauded Philglass & Swiggott since he hadn't ever been. The staff at the posh shop didn't even snigger when he asked for a wine at a mere £10, and recommended the handsome Le Roc Des Anges Segna de Cor, 2004, Côtes du Roussillon Villages, France that he gave 94/100.
Before Ryan Opaz at Catavino moved to Madrid from the US a year ago he worked in a wine shop that felt the love—he connected with the customers and tried many great wines. So he was looking for that same experience in Madrid. After scouring the city, he writes about Reserva y Cata, a subterranean shop run by Margarita and Ezequiel. He liked the 2004 Bodegas Viña Vilano Ribera del Duero Joven that he tasted in the shop on the day he visited. I'll be looking out for this shop the next time I'm in Madrid—and to say hi to Ryan!
Janelle at Saborestours likes La Vinia, a swanky shop in central Madrid, not only for the presentation but for the variety, which can be hard to find in Spain.
tags: wine | wine blogging wednesday | WBW| WBW 18 | wine shops